The key to America's relative military superiority in the Middle East is our air power. So to narrate our defeat in the upcoming Middle East conflagration, the globalists will be taking two key air bases off the board: Al Udeid Air Base in Qatar, which is the nerve center of US air operations throughout the Middle East, and Incirlik Air Base in Turkey, which is important to air operations in Syria.
According to the script, Al Udeid Air Base will be neutralized by "Iranian" missiles fired from Yemen. And today I spotted the globalists laying down the preparatory propaganda in advance of the attack…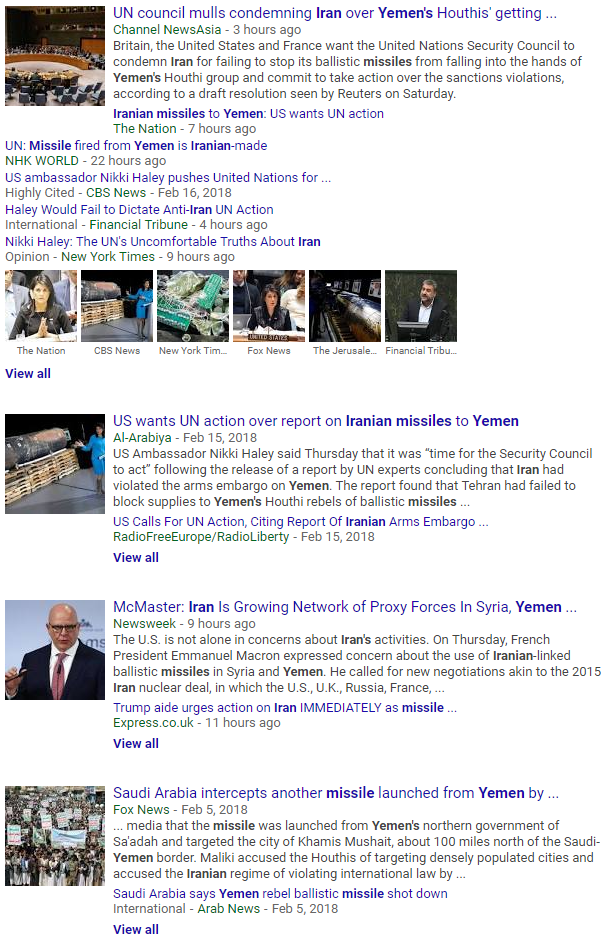 …from Google
Also according to the script, Incirlik Air Base and the US nukes supposedly stationed there will be seized by Turkey's Erdogan after he becomes enraged by Turkish military deaths from a US airstrike conducted on behalf of the Kurds and their American military advisors. I've also spotted fresh preparatory propaganda on that front.
These operations could take place any time between now and early March. For more details, see Update 8 at the top of Globalist Agenda Watch 2018.