Now that Rand Paul, the chosen candidate of the Rockefeller/BRICS New World Order, has officially entered the race for President, both his campaign and the mainstream media have been offering previews of how the globalists will sell him to the public.
His campaign is presenting him as the anti-Establishment candidate. This is reflected in his campaign slogan…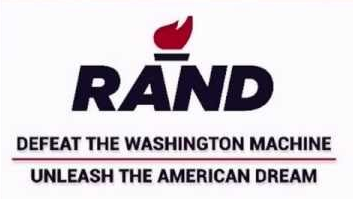 As he presents himself in this light, the mainstream media will attack him in a ham-fisted manner…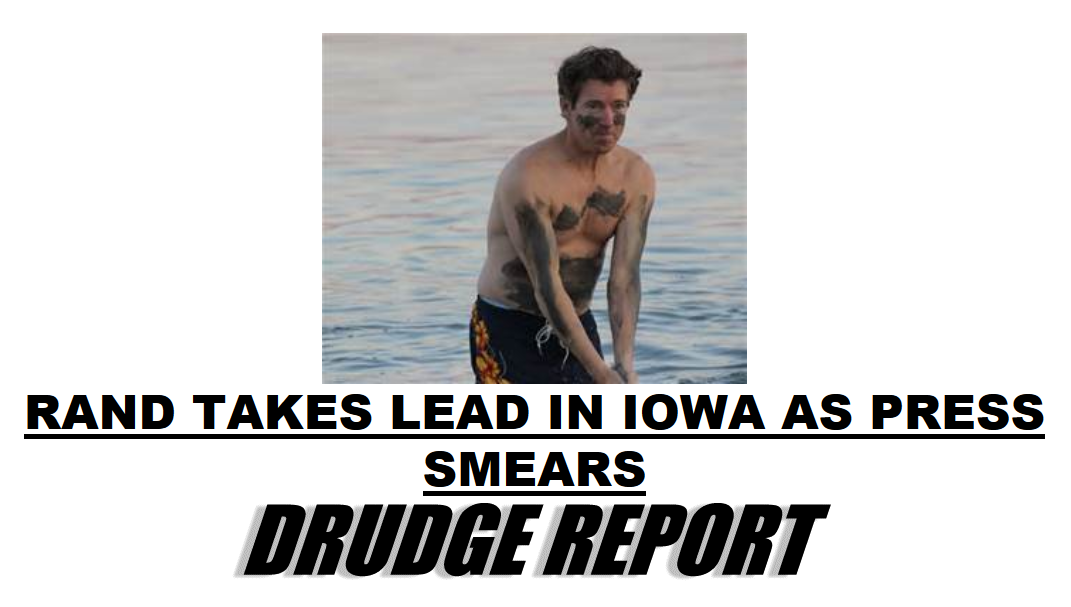 With one hand, the MSM will attempt to tie him to the "extreme views" of his father, Ron Paul, which will actually enhance his popularity with the frustrated electorate. And with the other hand, they will distort his views in such an obvious way that their attacks will come across as unfair in the public eye. As they fling each absurd allegation at Rand, they will effectively serve him with softballs that he can knock out of the park with his rebuttals. The public will thus perceive him as being under severe attack by the Establishment, and they will see him effectively defeating the attacks and making the attackers look like fools. All this will cement his image as an "outsider" who "strikes fear into the heart of the Washington machine."
Simultaneously, the press will present heavy coverage of the Jeb Bush and Hillary Clinton candidacies. The right-leaning press will present Jeb as the Republican front-runner while highlighting the Clintons' many scandals, and the left-leaning press will present Hillary as the Democratic front-runner while highlighting the Bushes' many scandals. This will serve to generate a feeling of disgust among the public at the prospect of facing yet another Bush/Clinton presidential ballot. In fact, the media will present articles on this subject to further foster the seeds of discontent within the public mind…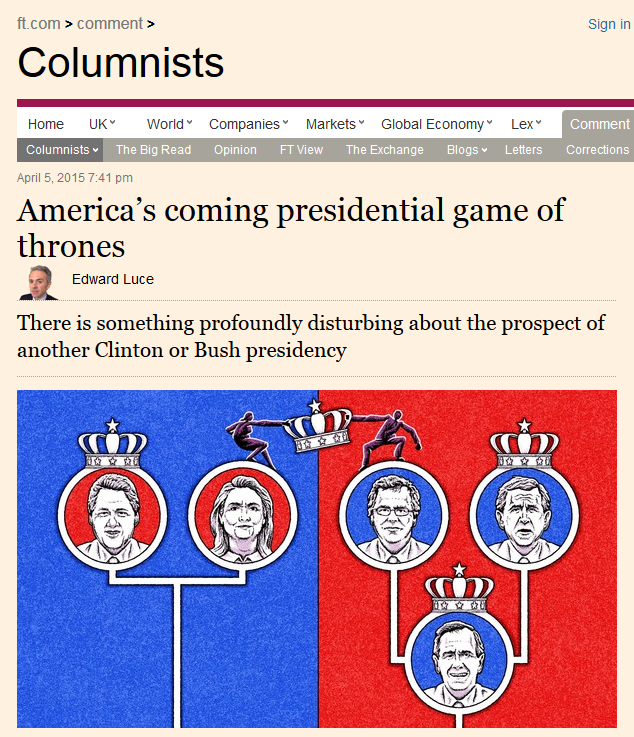 …(from FT)
Faced with the situation of having the "Washington machine's" tainted candidates (Bush and Clinton) shoved down their throats again, the public will be looking for a credible "outsider" who offers to "Defeat the Washington Machine and Unleash the American Dream." And once the next economic crisis hits and the MSM pillory the Federal Reserve for causing it, Mr. "Audit the Fed" will look like a genius.
In the next update, we'll look at Rand Paul's connection to the Mises Mafia. For the previous updates in this series, click here.
Much love…