I've been taking some time off from writing to clear my head, but I just couldn't stay silent after seeing this…



…From Zero Hedge
Here is a notable snippet from the Bloomberg article it references…
>>> Lokey, who said he wrote much of the site's political content, claimed there was pressure to frame issues in a way he felt was disingenuous. "I tried to inject as much truth as I could into my posts, but there's no room for it. "Russia=good. Obama=idiot. Bashar al-Assad=benevolent leader. John Kerry= dunce. Vladimir Putin=greatest leader in the history of statecraft," Lokey wrote, describing his take on the website's politics. <<<
I find this passage interesting considering what I recently experienced with Zero Hedge and another Putin-worshipping alt-media site, Signs of the Times (SOTT). Several weeks back, I ran across one of my readers who was commenting on SOTT and being attacked by one of the site's administrators, "Niall"…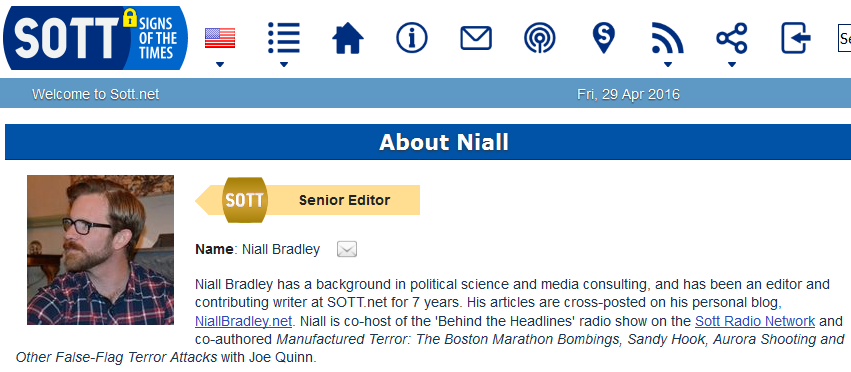 …From SOTT.net
After wading in to back up the reader under my commenter handle "Veriton," I revealed to the reader that I was Ken, and this got me promptly banned from commenting on SOTT. Given Niall's thin skin and weak arguments as well as the very clear disinformation bias of that site, this was no surprise, but something happened later that did surprise me.
A few days after having my Veriton handle disabled by SOTT, I attempted to make a comment on a Zero Hedge article using my Veriton handle there. Even though the comment didn't even contain a link to my site, the administrators immediately deleted the comment and disabled my account. This is what it looks like when they lock you out…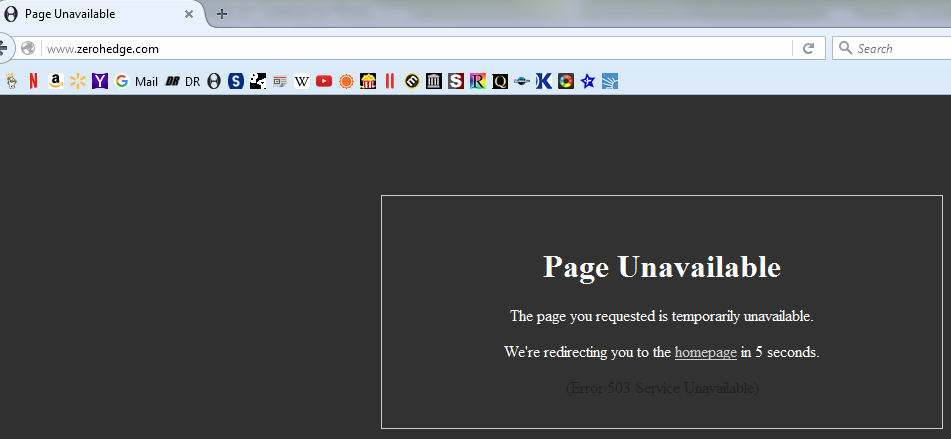 …And the lockout raised some obvious questions…
Did Zero Hedge receive a memo from SOTT or their agency handlers that Veriton = Ken? What is the connection between these two Putin-worshipping sites?
The answers seem pretty obvious…
Both SOTT and Zero Hedge are part of the globalist disinformation network run by the same intelligence agencies / contractors. Their mission is to sell Putin and the BRICS as the SOLUTION to the PROBLEM posed by Obama and the West. It's the same old "bash the West / praise the East" template we see throughout the controlled alternative media.
Interestingly, though, SOTT and Zero Hedge differ when it comes to Trump. But if you've watched all the infighting amongst the different alt-media disinfo sources over the years — such as Karen Hudes versus Neil Keenan or Tom Heneghan versus Gordon Duff — you'll know that such conflicts serve the purpose of uniquely branding each site and making them look independent of each other. No matter their differences in flavor, though, these guys are all selling the NWO Kool-Aid.
Much love…