A reader put me on to this meeting between Putin and leading rabbis…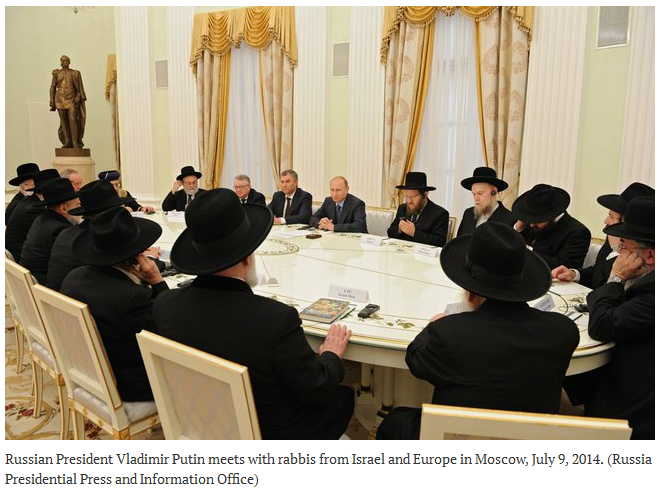 …and here is an Israeli headline from that time…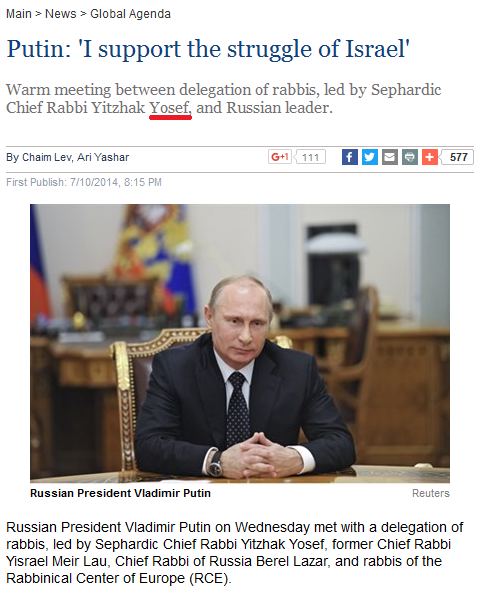 …The accompanying article offers a most remarkable passage…
>>> Rabbi Yosef began by saying "according to the Jewish tradition, your leadership is decided by the kingdom of G-d, King of the world, and therefore we bless you: Blessed is the One who gave of His glory to flesh and blood." – From Arutz Sheva <<<
To understand the significance of this greeting by Rabbi Yosef, let's look to this article…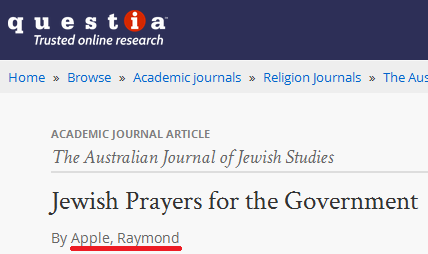 …which was written by this man…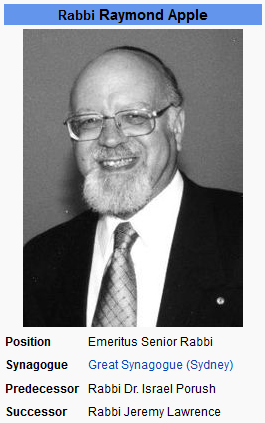 …From Wikipedia
So according to Jewish tradition, the specific blessing one gives to a Jewish king – which is worded differently than the specific blessing for a gentile king – is "Blessed be He … who gave some of His glory to flesh and blood." And the rabbis greeted Putin with "Blessed is the One who gave of His glory to flesh and blood." If Putin were actually a gentile, they would have instead greeted him with "Blessed is the One who gave of His glory to His creatures."
This is the first confirmation that the rabbis know Putin to be a Jew. Here's the second confirmation…
According to Jewish thought (and Rabbi Apple's article), a Jewish king is appointed by God, and the rabbis greeted Putin with "according to the Jewish tradition, your leadership is decided by the kingdom of G-d."
Assuming the Arutz Sheva article is accurate, Rabbi Yosef has provided us with official confirmation that Putin is not just a Jew, but a Jewish king. And given the information we explored in Chabad-Lubavitch, Vladimir Putin and the globalist End Times script about Putin being groomed for the role of "Moshiach ben Yosef David," it's doubly interesting that Rabbi Yosef said what he did.
To see more confirmation of Putin's status as the "Jewish Messiah," read Is Vladimir Putin the Jewish Messiah?
Why the Jews will flee America at the end of this year
I ran across an article the other day that provided a key piece to the End Times Script puzzle. It talked about how a Trump Presidency would drive American Jews to Israel, and I then realized how it all fit in to the big picture.
In numerous previous writings, I've talked about the Truth Tsunami – how 9/11 truth and financial truth (about the Fed and Wall Street) will be broadcast on mainstream media at the time of the transition. Since all of these revelations will implicate the "Zionist" Jews, America will become a very uncomfortable place for ALL Jews virtually overnight. This will leave American Jews looking in two directions…
> On one side, they'll see President Trump playing the role of a populist blowhard catering to the groundswell of anti-Jew sentiment, which will make them quite fearful of staying in America
…and…
> On the other side, they'll see the victorious Moshiach ben Yosef, Vladimir Putin, standing in Jerusalem ready to welcome them.
What do you think they'll do?
They'll flee America of course, thus putting all the ordinary Jews in one basket for their ultimate destruction in 2023. If any ordinary Jews believe the "Jewish" elite really care for them, they are fools. They will slaughter you just like they did during World War 2. It has already been scripted.
I'll write a full entry on this soon, and then I'll get back to showing how the Cabalists took over Christianity. Family distractions and an overwhelming amount of information to share shut me down temporarily.
With love…
(P.S. – 14 March 2016) – The deliberately engineered shift to the political right in the West is already initiating the gathering of the Jews to Putin. Those who run to him are running to their doom…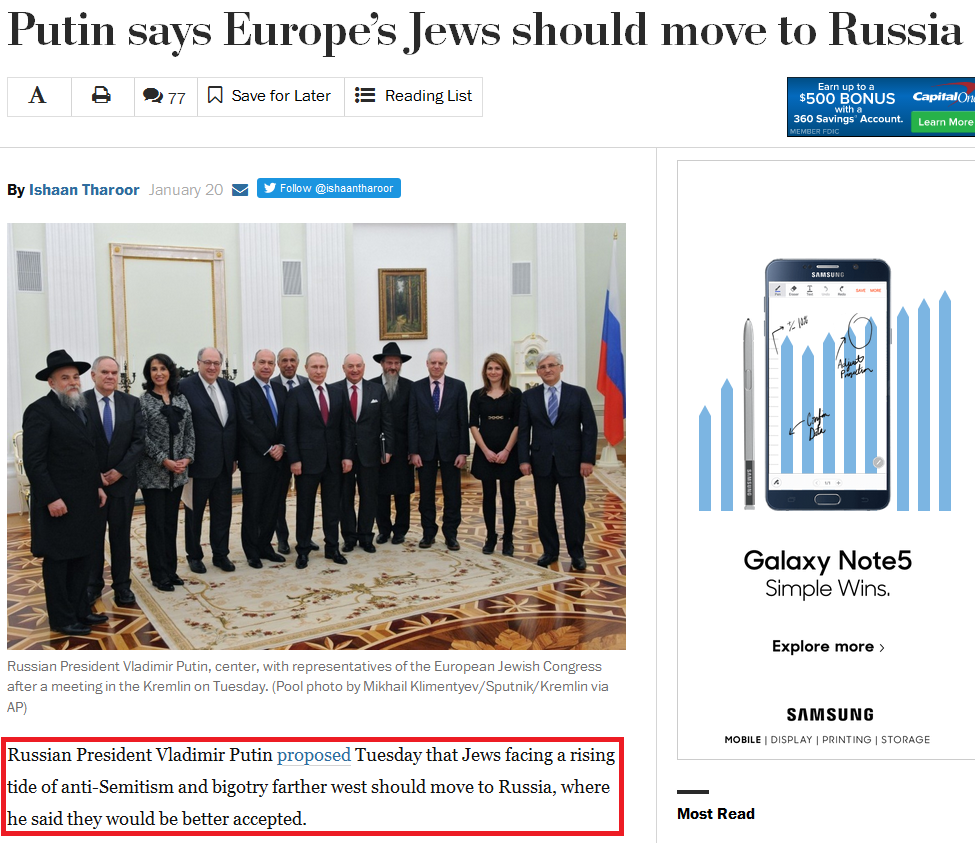 …From The Washington Post