[Update 2 – 22 March 2016]
I was wondering what the globalists were going to do for 3/22…



…From Zero Hedge
Now that we've entered Spring, it looks like the globalists are beginning the ramp-up to the Summer from Hell. This is what we'll be seeing between now and the end of September…
> False-flag terror attacks of increasing frequency and ferocity throughout the Western world. This will eventually include airliners being shot out of the sky during takeoffs and landings.
> Major economic dislocations accompanied by bank bail-ins and other such wealth confiscation measures. The media will portray it all as a desperate attempt to save the financial system and global economy, but it is nothing more than organized theft. The globalists will steal everything they can before they finally crash the old system and boot-up the new multilateral/multipolar financial system.
> Violent demonstrations initiated by paid provocateurs over issues such as race, economic policies, immigration policies, Donald Trump, etc. "ISIS" will conveniently show up at some of these rallies either to disperse the ones the globalists don't like or to slaughter Trump supporters in order to promote him to the angry public.
> A culmination in the "Slaughter in Rio" on Tisha B'Av, 14 August 2016, which will be the beginning of a full-on "holy war." Due to this attack, ground forces from all over the world will stream into Syria and Iraq to destroy ISIS, but once there, they will start firing at each other — Team Russia vs Team America — due to Team America's obvious support of ISIS. This is how the War on ISIS will transform into the Gog/Magog War (on or about September 11, 2016).
After about two weeks of fighting, the two sides will join forces and turn against Israel on account of newly released information which ties Israel to ISIS, the Slaughter in Rio, and the original 9/11 attacks on America. This is how the Gog/Magog War will segue into the "Fake Battle of Armageddon." In turning US forces against Israel, Obama will use the "geographically-unrestricted" ISIS war authorization Congress will give him this Summer, and the three-day "Fake Armageddon" will end with a big surprise from Putin and his "friends."
In case you're wondering why I mentioned airliners being shot out of the sky, it all has to do with the partial Russian "withdrawal" from Syria. As I mentioned in a previous entry…
"If you're confused by the back and forth motions between war and peace in the globalist war zones, don't be. World War 3 is being carefully stage-managed so it won't climax until next September (when the nuclear button gets pushed). Till then, you'll see increasingly serious confrontations interspersed with peace initiatives to keep the conflict moderated."
The recent ceasefire in Syria was one of the peace initiatives I was predicting. ISIS was cratering under the Russian assault too quickly, and they wouldn't have made it all the way to September if they hadn't been given a break. So the globalists arranged a break for them. As for the Russian "withdrawal," it was more hype than reality. After nearly six months of continuous air operations, the jets involved likely needed depot-level maintenance back in Russia, and the Russians replaced the jets with ground attack helicopters…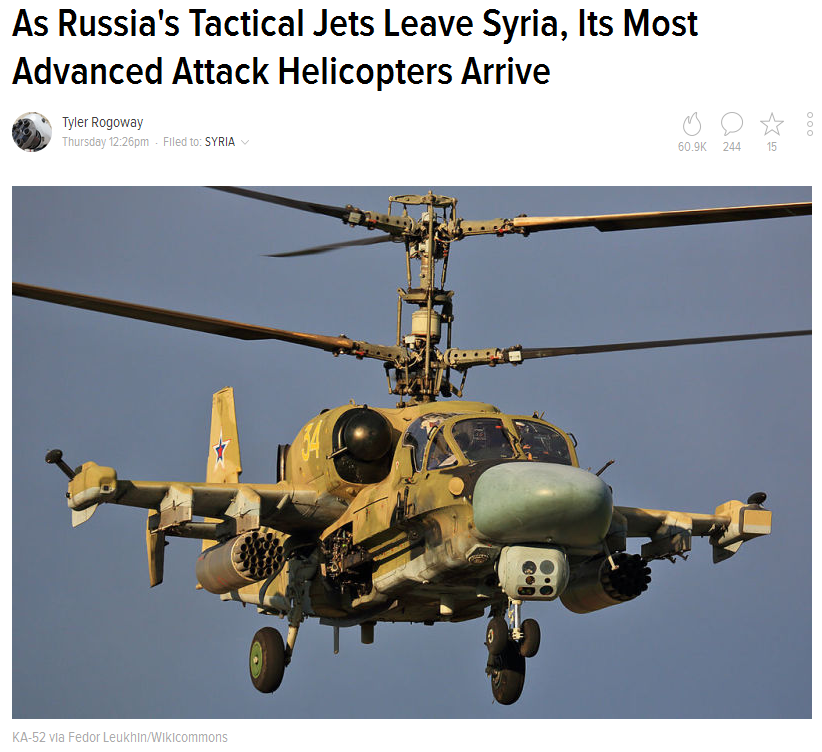 …From Foxtrot Alpha. Here is an excerpt…
"Russia says that its pullout from its air base in Syria will be complete in just two or three more days, but it is leaving behind a more potent attack helicopter force than what was ever there before…

None of the Russian aircraft that had been flying in the conflict had modern defensive aid suites that protect against man-portable air defense systems (MANPADS). Now, after a shoot-down of a Syrian MiG-21 by one of these weapons, and after Saudi Arabia's top foreign minister stated that introducing shoulder-fired surface-to-air missiles into the conflict may be necessary to counter-balance Russian air power, these aircraft have rapidly exited the war zone.

What have arrived at least partially in their place are aircraft that are known to have more modern missile launch detection and infrared countermeasures suites that can be optionally installed. In other words, these high-end attack helicopters, when properly equipped, are far more suited for a battlefield with a MANPADS threat present than their predecessors."
So the pullout of obsolete Russian aircraft signals that the globalists are about to release MANPADS to their Islamist proxy forces. And do you think those missiles will stay in Syria? Nope, they'll find their way to destinations throughout the Western world, Russia, and China…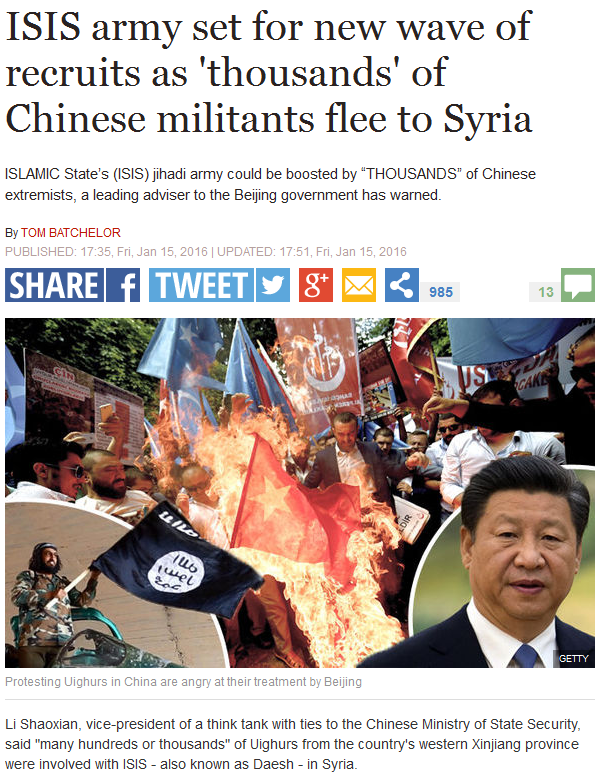 …From Express.co.uk
What better way to bring Russian and Chinese forces into Syria than stationing some MANPADS near their commercial airports and blowing up some airliners during takeoff and landing? In fact, once it is publicly known that ISIS have gotten their hands on MANPADS, Russian and Chinese security forces can blow up the airliners themselves, then blame it on ISIS. Such airliner attacks will give the Chinese populace someone else to hate in place of the Communist government.
All this being said, don't allow yourself to be gripped by fear during the Summer from Hell. Realize that it's just a choreographed public relations campaign to help the globalists launch their New World Order this year. Compared to the total global population, the number of deaths will be insignificant; there will be no "90% depopulation." The faux-truthers offer such predictions to scare you so you'll be relieved when the New World Order "saves humanity from destruction."
[Update 3 – 23 March 2016]
How 9/11 connects to Brussels through Menachem J. Atzmon
I ran across a number of articles today that tell of a possible Israeli connection to the Brussels terror attacks. They point out that an Israeli-owned security company called ICTS operates at the Brussels Airport…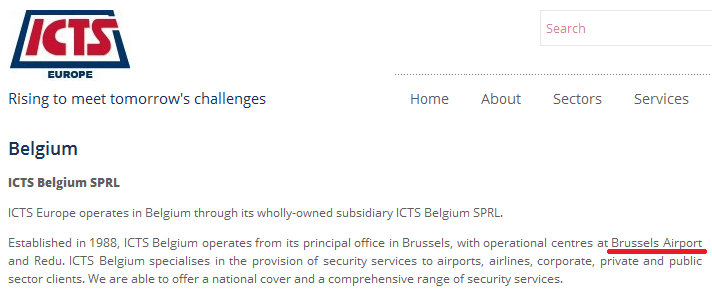 …From ICTSEurope.com
While I was unable to find information on what role they play there – whether they provide security for the whole airport or for specific airlines – their majority owner caught my attention…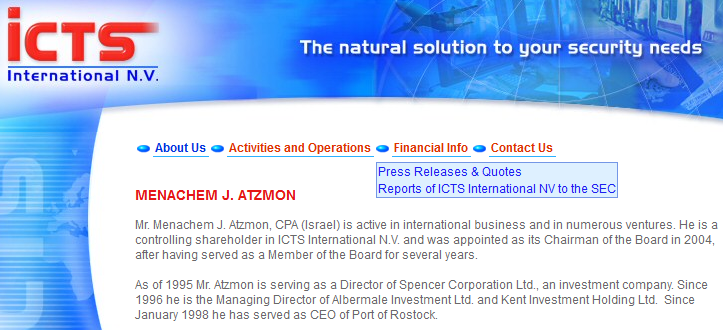 …From ICTS-Int.com
Upon checking into him, I found this rather interesting bit of information…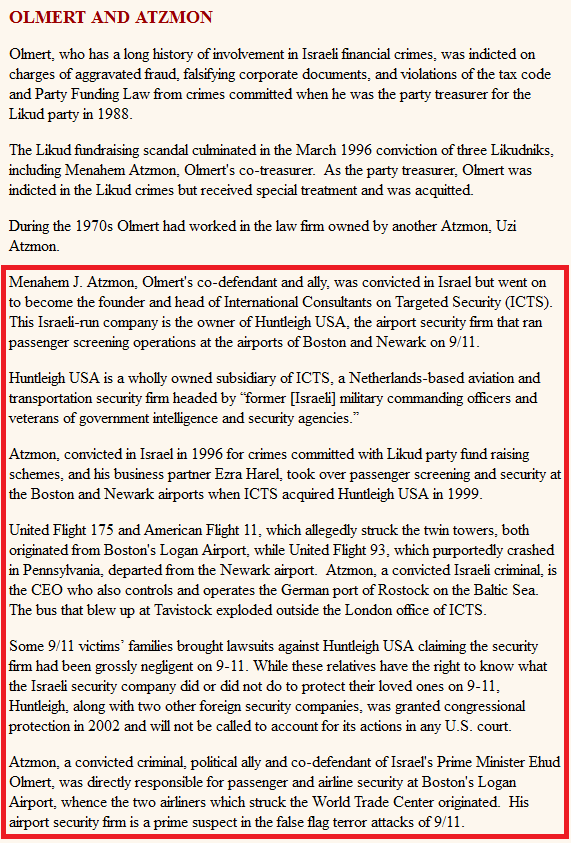 …From HugeQuestions.com
After doing some fact checking, I found that the key connections in the passage are legitimate, and isn't that interesting? Even more interesting is that another Israeli security firm, ISDS, is designing, installing, and running all of the Rio Olympics security systems.
According to the globalist plan, all these Israeli connections to terror attacks will make the mainstream news this September. And this is what will turn the whole world against Israel and the Jews. If you want to know why the globalists are doing this, read about Operation God-King.
(P.S. – 24 March 2016)
Speaking of the Slaughter in Rio, a reader sent me a link to this…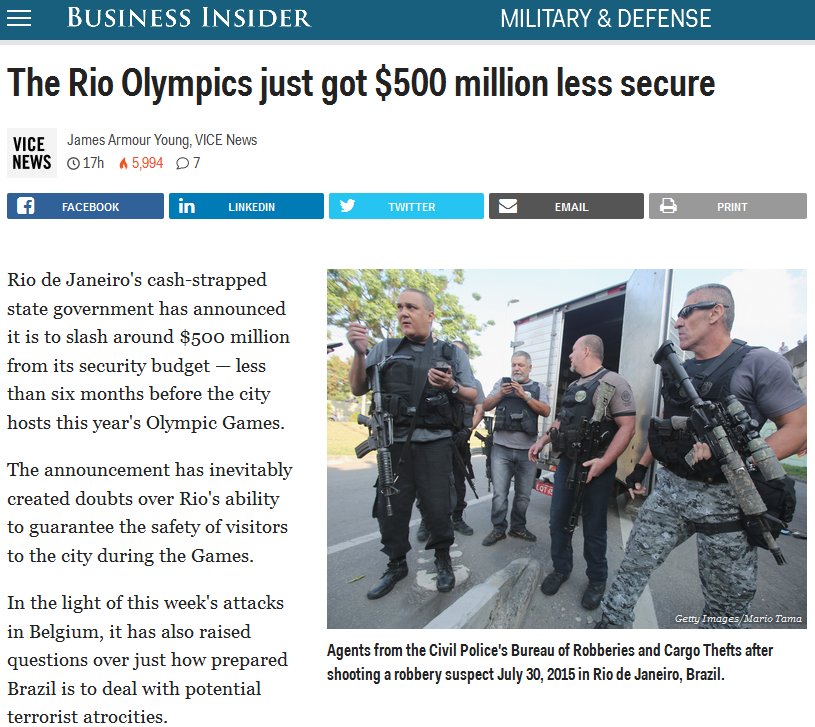 …From Business Insider
(P.S. – 24 March 2016)
Speaking of MANPADS, the mainstream media are already laying the groundwork for the "ISIS may have snuck MANPADS into the Western nations" meme…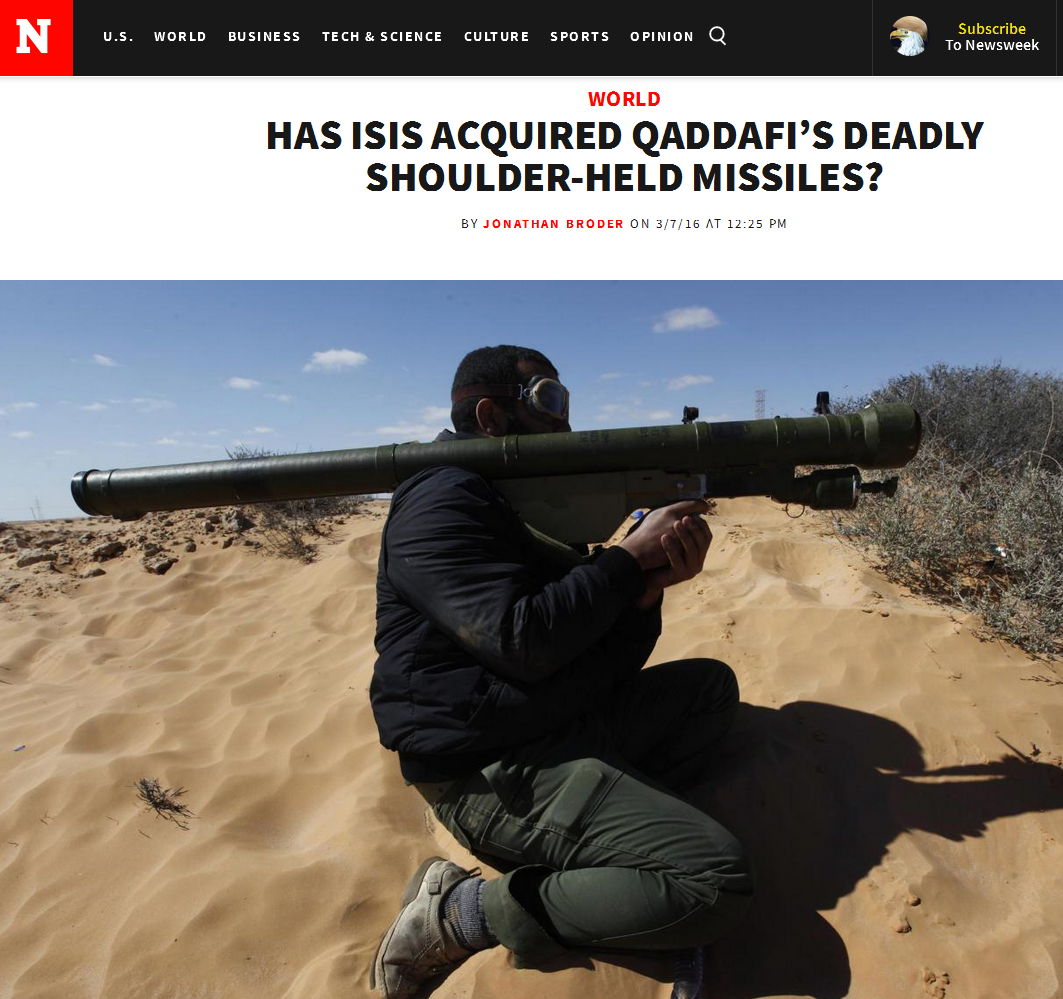 …From Newsweek. Here is an excerpt…
>>> Hundreds, perhaps thousands, of working Libyan shoulder-held missiles remain unaccounted for, U.S. and United Nations officials say. And some have probably fallen into the hands of Islamic State militants, U.S. intelligence sources tell Newsweek…

No one has downed a passenger plane using stolen Libyan missiles, known in military parlance as manpads or man-portable air defense systems, yet the likelihood that ISIS now has these weapons in Libya means the group or its affiliates could be well-equipped to strike at civilian aircraft in Africa or Europe, U.S. officials say. "These missiles are very portable and easily smuggled," says a senior State Department official who leads a special U.S. team tasked to secure the Libyan missiles. "All it takes is for one to get through."

Despite the dangers these Libyan missiles pose, the Obama administration has effectively stopped trying to locate and destroy them, State Department officials tell Newsweek. The primary reason: It's too dangerous to go looking for them in Libya. <<<
The article goes on to tell how this connects to what happened in Benghazi. You might want to give it a read. So even if new missiles aren't supplied to the "rebels," the globalists have already established the backstory for airliner downings. When the time comes that they want to restrict the movement of the public, that's when planes will start falling out of the sky.
Much love…