Muppets, beware the siren song of Goldman Sachs…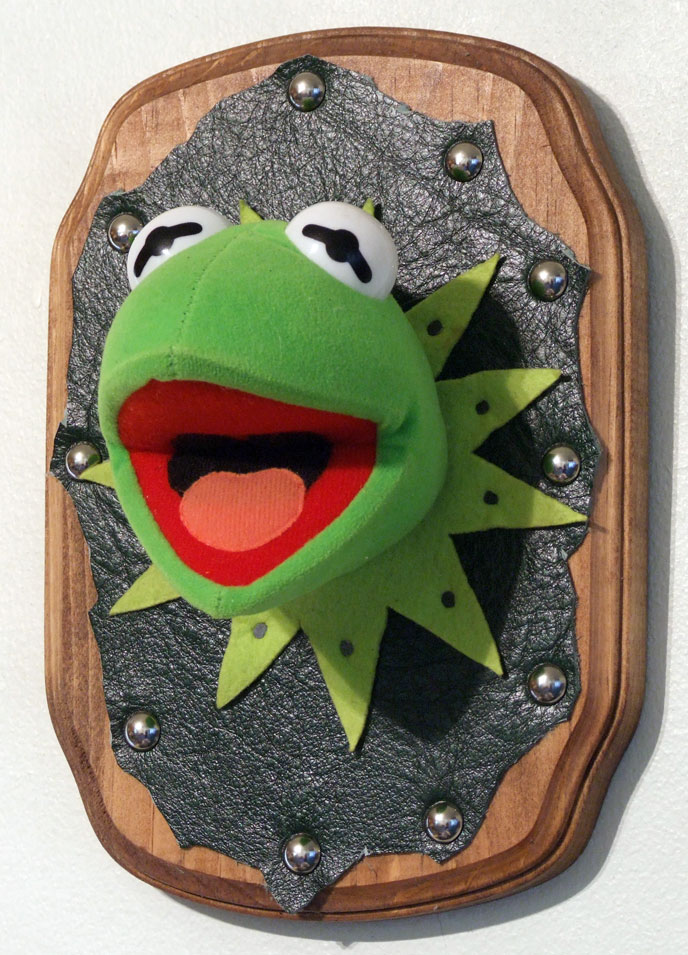 During this morning's infoscan, I decided to do a news search for what was going on vis-a-vis the Federal Reserve interest rate hike. In the process of doing so, I came across a Bloomberg article titled Goldman Says Not So Fast as BlackRock Sees Earlier Fed Increase. The article contains these passages, which tell us more than most readers might realize…
>>> Goldman Sachs Group Inc. says investors shouldn't rush to anticipate a rate increase from the Federal Reserve after jobs gains beat economist forecasts. BlackRock Inc. said it'll happen sooner than expected.
"Not so fast," Jan Hatzius, the chief economist at Goldman Sachs in New York wrote in a report dated yesterday. Labor-market slack will help keep the Fed from raising borrowing costs until the third quarter of next year, according to Hatzius.
"The Fed's going to move faster than people think," BlackRock's chief investment officer for fundamental fixed income Rick Rieder said Oct. 3, reiterating an earlier view. "We have an economy today that's going, we think, quite strong," he said on Bloomberg Television's "Market Makers" with Erik Schatzker and Stephanie Ruhle. The company's $4.32 trillion in assets make it the world's biggest money manager. <<<
So here we have Goldman Sachs, an entity whose job it is to fleece ordinary investors ("muppets," as they call them) of their money, telling investors to not expect a Fed interest rate increase till the third quarter of next year. This sets up investors who follow Goldman's guidance to be caught with their pants down when an earlier increase materializes.
And we also have BlackRock, an Establishment financial behemoth, telling us that the rate increase will come "faster than people think." Wise people will heed BlackRock's warning, because BlackRock and the people behind them are the ones who actually decide when the rate increase will take place, and they are aiming for an early increase in order to cause a systemic heart attack in the existing dollar-based financial system. This will help usher in their new SDR-based system.
Until I saw the Bloomberg article, I didn't realize what a monster (in terms of assets under management) BlackRock was, so I did some follow-up searches on them. While doing so,  I came across this rather interesting Pravda article titled The Large Families that Rule the World. It points out how the intricate web of interlocking ownership amongst the big banks and investment companies helps hide the "elite" families who ultimately "own" most everything. It also speaks of the "big four' companies that seem to have their fingers in everything (on the American side of things): BlackRock, State Street, Vanguard and Fidelity.
If you put the big four together, they manage quite a large swath of assets…


To give you an idea of how much that cumulative AUM is, the total market capitalization of the New York Stock Exchange (which is the world's largest by far) is only $16.61 trillion, and Goldman Sachs has a (relatively) paltry $1.14 trillion of assets under supervision. In fact, look who owns Goldman Sachs…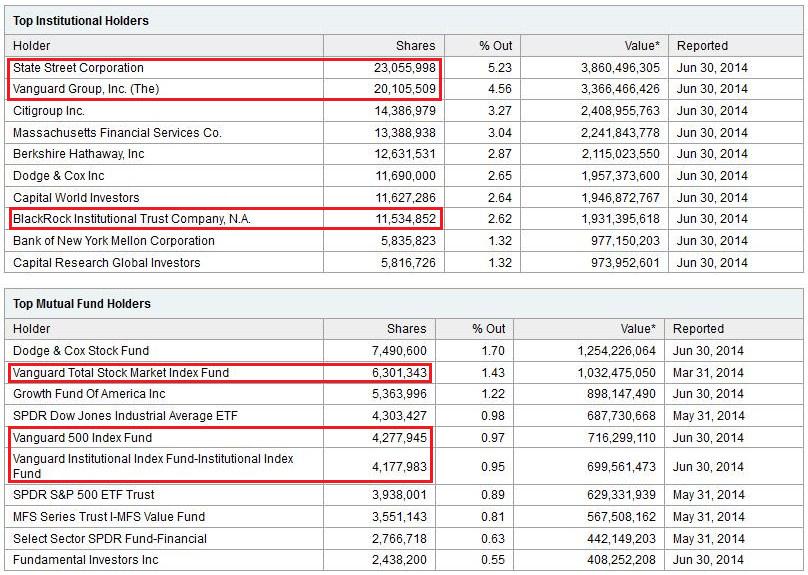 ..and look who owns big media companies like Walt Disney…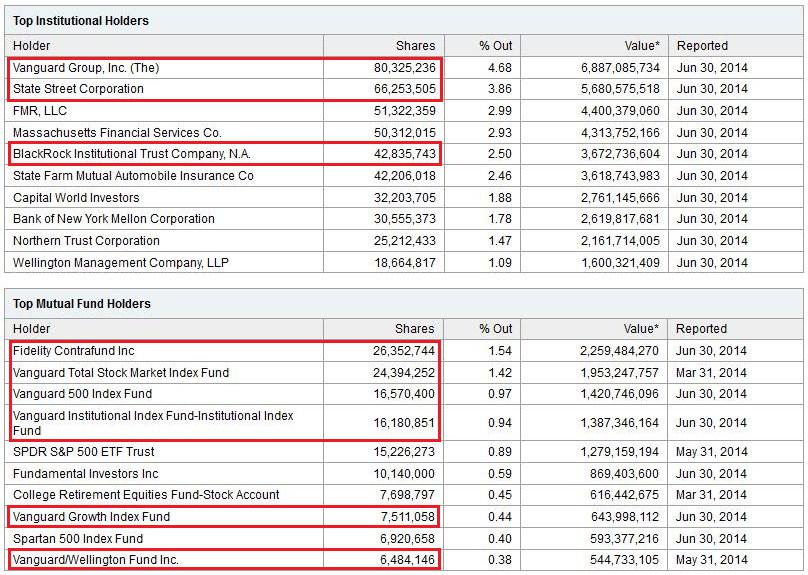 With titans like this lurking about, do you really think Janet Yellen and the other FOMC nerds are the ones actually calling the shots on when the Fed interest rate goes up? And if given the choice between listening to Goldman's guidance or BlackRock's, which would you choose? Personally, I'd go with the Big Dogs over the Muppet Masters.
Love always…