I AM, and they call me Ken…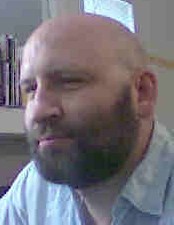 I'm just an average limited manifestation of an unlimited consciousness trying to find his way in this world. Beyond that, I live in Fort Worth, Texas, am a full-time caregiver to my handicapped son, and I love Korean food. 🙂
If you want to say hi, you can leave a comment in the comment box below. Although I don't post comments on my site (to keep the trolls from tying up my time and energy), I do read them all. You can also reach me at kenisfree [at] gmail.com. If you want to be notified when I post new information to the site, send me an email with "Add me to the mailing list" in the title. Rest assured that I don't share my mailing list with anyone.
Whether you leave a comment or send an email, don't be sad if I'm unable to get back to you; 99% of the time I'm just too busy. And in response to any copyright questions, my entries are provided freely in service to all, so feel at liberty to share, repost, and translate them. There is no need to ask permission.
---
It's time to start saving and printing out any pages and posts on this site you value. The Internet Archive evidently stopped allowing the archiving of this site at the beginning of December…



…The site is, of course, available on the web and its robots.txt file allows all access, so something is amiss. And it could be related to what they're attempting for March. You might also consider joining my email list — details are available in the top section of this page.
Since Archive.org is blocking the archiving of this site, I need your help in creating a guerrilla archive. To do this…
Save a PDF copy of the home page of this site.

Post the PDF online anywhere and everywhere you can. Also save it on non-rewritable, non-erasable optical media.

Make it harder for the internet censors to sweep it from the web by changing the name of the PDF each time you post it and altering its size by zipping it or through some other means. In some saves, make no references to this site's URL or its post/page names to make it harder for the bots to find. And if you're able, use a variety of devices to make the saves.

Record your list of saves using pen and paper and flush your browser cache; don't save your list in any electronic form.

Repeat this process for other pages and posts you value on this site, especially The ET Con page. It is the Red Pill for when things get really weird.
By creating a distributed, time-stamped online archive of this site's key information, we can defeat our adversaries' purpose in denying use of the Internet Archive.
Here's how you create a PDF of a page or post using the Chrome browser…
Navigate to the page or post you wish to save, then click on the three vertical dots at the top right of the browser. A menu will open. Click "print"…


This page will come up. Select "Save as PDF," then click the "Save" button…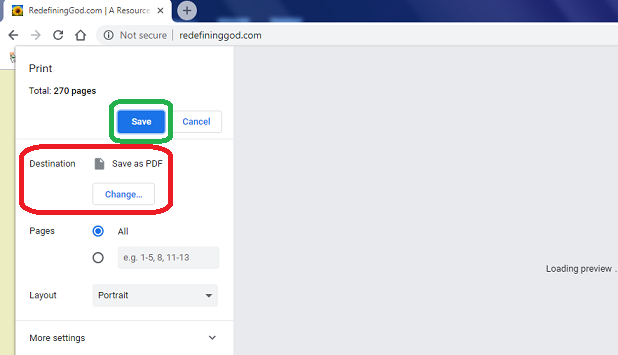 Be patient in waiting for the save. It might take a few minutes depending on the size of the page/post.
---
For those who want to know a little more about me, here is something I wrote in an entry back in 2013…